Alfred William Lehman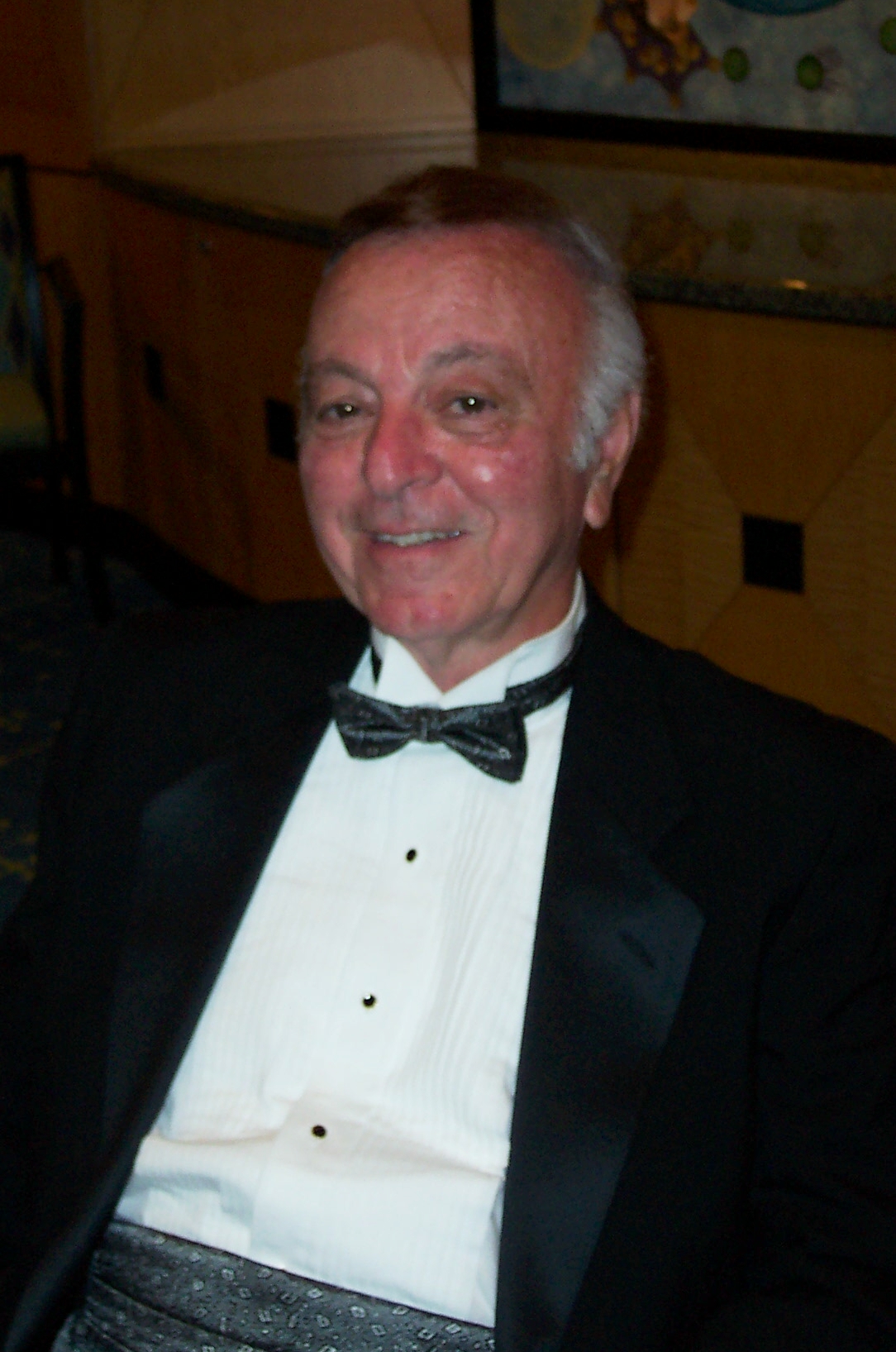 6/14/2020
We lost a great man yesterday...
Alfred William Lehman was born on September 19, 1926 to Ethel & Max Lehman, Russian immigrants who settled in Richmond. Alfred attended Thomas Jefferson High School and was the very 1st "First Captain" of the Thomas Jefferson High School Cadet Corps.
Afterwards, he joined the Navy and attended the University of Richmond, Bethany College and he graduated from UVA. He served the Navy and was honorably discharged as a Lieutenant Junior Grade.
Alfred met his future wife, Gladys on a blind date. Alfred and Gladys married after a 6-month romance. Alfred and Gladys had four children and they continued to have a loving and happy family for 63 years of marriage.
Alfred continually worked at Atlantic Electrical Supply Corporation, a company his father founded, from 1949 until retiring at 91 years young. Alfred was a man of integrity and had lifelong relationships with many of his customers. Alfred continued to play golf at least twice a week with his longtime friend and brother in law, Dicky Flax.
When Gladys was stricken with Alzheimers, Alfred visited her everyday while she was struggling through this disease. The love of his life died in December 2016.
Alfred is survived by his four children (and two spouses): Dr. Robert Lehman, Laurence Lehman, Nancy Newman (Andrew Newman), Richard Lehman (Amy Beth Lehman) and five grandchildren: Rebecca Newman, Michael Lehman, Brian Newman (Stacey), Jacob Lehman, and Ari Lehman. Alfred is survived also by his only great grandchild, Ella Newman.
We will miss his wisdom, and gentlemanly manner but most of all your brilliant sense of, what was that city in Arizona?....Yuma!
Livestream of the funeral tomorrow 6/15/202 at 3pm.
https://livestream.com/accounts/7787388/events/9175451
---
Lionel and Angela Visit Richmond!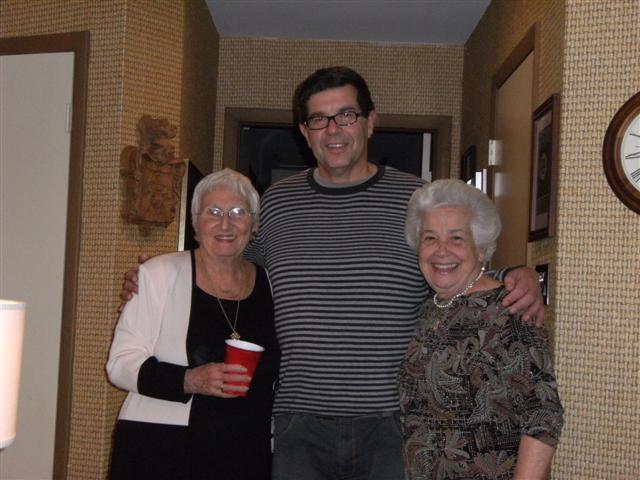 We would like to thank you all once again for your hospitality, especially our hosts Gladys and Alfred.
It was so lovely to see the family again of which we feel a part of.
After we left Richmond we planned a very a fairly detailed itinerary and had pre booked all the accommodation.
We travelled west past Charlottesville to the Blue Ridge Parkway and drove all the way to Asheville, we spilt the journey with hotel stops at Floyd VA and also Blowing Rock NC.
If you have never been to Floyd, unless you like Blue Grass music, don't bother, but Blowing Rock was quite a vibrant highlands location.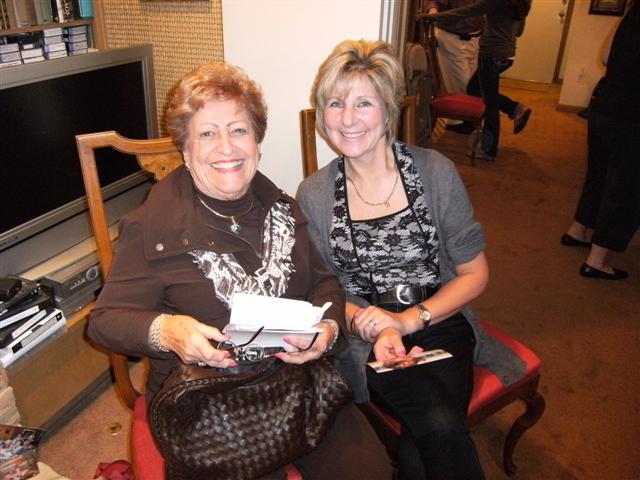 At this time of the year the trees were just starting to change colour and it was a great experience to see. I believe some people go every year to see the leaves change colour. We spilt the journey between the actual parkway and some freeways which run parallel to them, other wise it would have taken forever. During a our parkway journey we stopped to go up Grandfather Mountain which was over 6000ft.
When we got to Asheville, we stayed at the Reynolds Mansion, which was originally the family home of Senator Robert Reynolds of Asheville, the house is now a Bed and Breakfast and the property has been decorated in the thirties era furniture. Our hosts were very hospitable and made our stay more homely than any hotel could be.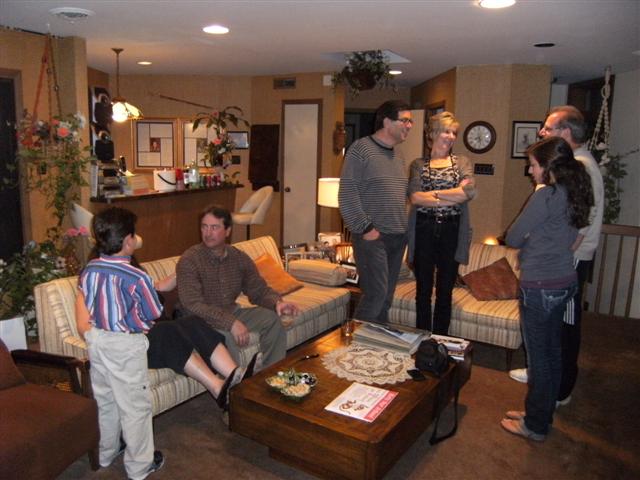 In Asheville the main highlights was a visit to the Biltmore estate and a Smokey Mountain Train trip both were a great experience. And we did some shopping.
After Asheville, we travelled to Charlotte for one as a stop off for one night, we didn't have a lot time here but visited the NASCAR Hall of Fame. (Angela was really interested in the Cars, the size engines, how many cubic inches, tire pressures etc.) and then we did some shopping.
After this it was Charleston, here we stayed at a place called Patriots Point which was on the other side of waterway to Charleston, the hotel provided free shuttle bus to and from Charleston which was very convenient, we found Charleston a fabulous place and enjoyed every minute of our time there, by now we had had enough of travelling and were happy to stay for 4 nights and relax and not drive too much. We did a couple of house tours and also a plantation trip and we also did some shopping.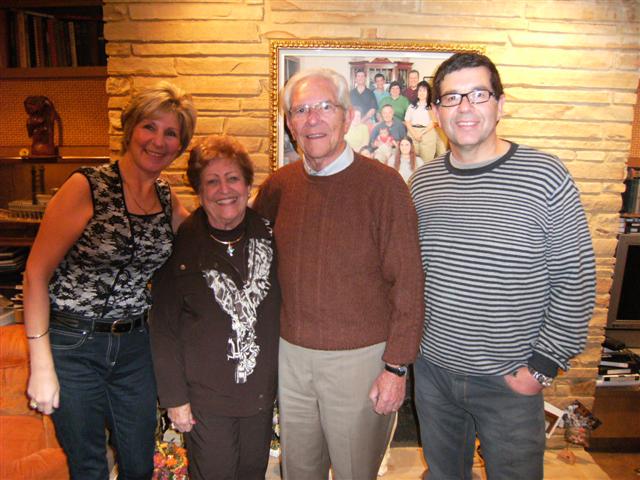 Moving on, our last day was to travel down to Savannah for our flight home, we decided to leave Charleston early and do a quick visit to the Historic district in Savannah, basically a trolleybus 90 minutes tour and lunch and then we were off to the airport. We arrived back in Manchester 8:30 am. Monday 18th October.
We were both keen to get back and see our grandson Nathaniel so we after unpacking we went straight over in the afternoon.
It was clear that he had also missed us and Natalie said he kept pointing at pictures of us whilst we had been away.
Sending you all our love Angela and Lionel xxxxxx
---
My Trip To Israel (a daily journal)
by Rich Lehman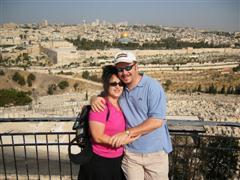 Well, we made it back, safe and sound, and we had the time of our lives! Everyone has been asking us about our trip. It was fantastic, to say the least. In fact, it was a life changing experience. Each day I kept a journal, I would stay up sometimes two hours and write. I found the writing addictive, yet necessary. I didn't want the trip to be a blur six months later. Remembering the details of this trip, was (and is) very important to me.
We spent seven nights in Jerusalem, three in Tzevat, and two in Tel Aviv. Most of it was "quiet," but we were there when "it" started, and experienced Israel in a variety of ways. The land is scenic and beautiful, the history is amazing and bountiful, the cities are vibrant and westernized, the people are diverse and gracious. I can't really summarize here, so when you have the time, and really want to know, then click here!
It's not all writing, there are lot's of pictures!
---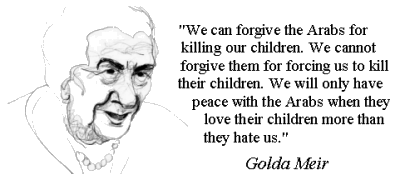 Click here to view articles on the Israeli-Palestinian conflict.
---
THE FLAX'S DISNEY/UNIVERSAL TRIP DIARY
by KATHERINE FLAX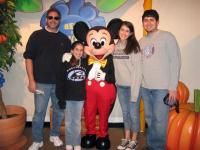 This is the first day in Orlando, Florida; it took 11 and half hours to get here. I went with my sister Lauren, brother Scott, and my Dad. Today, when we got here we went to the hotel, and then we went into the pool. The weather is so warm here; we just jumped right into the hot tub. Next, we went to this HUMONGUS FRIDAY'S RESTURANT. It had a tremendous game room, and delicious food.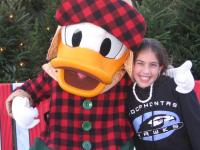 On Sunday, we went to Universal Studios, and we did so much fun stuff! First we did Jimmy Neutron's Blast, where you got to sit in your own rocket and pretend like you were in the Nickelodeon Toon set. Then we did the Twister and Revenge of the Mummy rides! Twister was where you got to stand up and experience what it would be like to be in a tornado. REVENGE OF THE MUMMY was probably the creepiest ride ever. You sat in a rollercoaster car and you went down, backwards, front, spinning everywhere!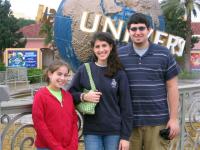 Then we did Men in Black, was pretty fun, you got to shoot all of the aliens and get points I definitely lost. Next was the Jaws ride, which was a really cool boat ride, because humongous mechanical sharks came right next to you! After that we did the Back to the Future ride, which was another movie rollercoaster type ride where you basically go back to the future. The last thing that we did was Shrek 4-D which was really fun. Then it was back to the hotel and the hot tub and heated pool.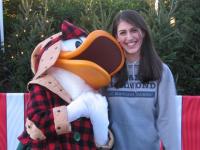 Monday we went to Walt Disney World, It was a fun-filled, packed day. There are four main parks in Disney World. We went to Magic Kingdom, There are 6 parks. Adventure land, Liberty Square, Frontire land, Fantasyland, Tomorrow land, and Mickey's Toontown fair. First we went to Mickey's Toontown fair, where we met and greeted characters including Mickey Mouse and Donald Duck. Then we went on Goofy's rollercoaster,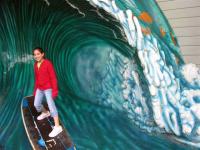 which was really fun. Then we went to Tomorrow land and went on Astro Orbiter, where you got to fly your own space craft and control if you wanted to go high or low. Next, we went on Indy speed racer where you got to drive your own car around a track. Next, came the Mad Tea Party ride where you spun around in huge teacups. Then we went to It's a Small World ride, where we went in a fairy boat around the world. That and the mad tea party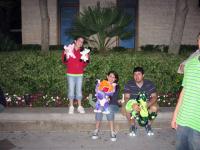 were located in Fantasyland. Then we played the game Buzz Light year's space ranger spin, where you go around shooting X's and I even beet Lauren! That was back in Tomorrowland. Then we went to a café on Main Street and ate and relaxed there. Lauren and Scott went to go get a fast pass for Big Thunder Mountain Railroad. Next we went to the big fire works show! It was AMAZING and SOOOO BEAUTIFUL!! It was the best thing I have ever seen. After that it was back to Tomorrowland to Stiches great escape ride, which was where you were strapped in and you were trying to find Stitch. I did not like that one.
Well that was my trip to Orlando, and it was great…THANKS DAD!!!!!!!
Love,
Katherine
---
Congratulations Lloyd!!!
Did you know that Lloyd won a $20,000 national fellowship for poetry? This is a very honorable award. Below is a reprint of an article that appeared in the Newton Massachusetts Online Website.
Click here to read a selection of Lloyd's poetry.
---
Tired of this warped press coverage of
Yasser Arafat's life?
READ ARAFAT THE MONSTER in our special section on the Israeli-Palestinian conflict.